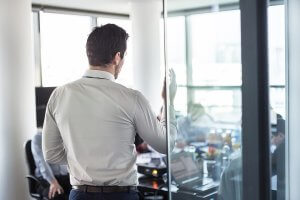 Delivering Effective Sales Presentations
a 1-day in-company training course
The ability to make professional sales presentations is becoming an essential skill for the successful sales-person. This workshop is for sales people who makes presentations to new or existing customers. It reviews every stage of the process to enable delegates to maximise the effectiveness of their sales presentations.
Programme Content
Planning & Preparation Considerations
Effective Delivery
- Using Your Voice
- Appropriate Body Language
Beginning Your Presentation
Key Sales Presentation Methods
- Delivering the Sales Message
- Keeping Control
- Managing Questions and Objections
- Common Mistakes
Using Visual Aids in Sales Presentations
Presenting to Decision Making Groups
Positive Endings
More Details:
Delivering effective sales presentations is one of our specialised in-company programmes. We can deliver for your sales people either at your office or at a venue of your choice. The delivery can be on a date to best fit with your business cycle. If your specific business objectives need a different programme we can provide tailored or bespoke training for you and your team. Please contact us, once we understand your development objectives we are hapy to provide advice. You can call us on 01608 644144 or complete the enquiry form.
"I felt the course was extremely helpful and delivered well with a range of activities to keep our interest and help our understanding"
RC
Yuasa Battery Sales (UK) Ltd