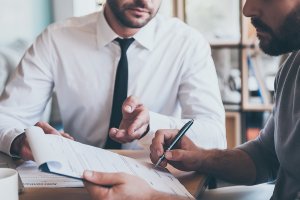 Agricultural Sales Training
a 2-day in-company training course
Success in the agricultural industry poses some unique challenges. This agricultural sales training programme is specifically designed for sales teams who supply to the farming industry. Delegates will be able to consider their own approach and how they can develop their skills to maximize opportunities. Spearhead has successfully worked with leading providers in the agricultural industry. This course is a highly effective method for improving the performance of your sales team.
Programme Content
The Specific Challenges of Selling to the Farming Community
- The Needs of Farmers
- Motives for Buying from You
Essential Preparation
- Pre-call Planning
Managing Customer Meetings
- Stages of the Meeting
- Identifying and Building Customer Needs
- Techniques to Present Your Case        
- Developing the Convincing Business Proposal
Building Relationships
(Using The Spearhead Relationship Value Profiling System)
- Dealing with Different Personalities
- Developing and Managing Key Relationships
Objection Handling
- Techniques for Handling Objections 
- Dealing with Specific Price Objections 
Closing Skills
- Gaining Commitment and Trial Closing
- Closing the Business 
Negotiation
- The Key Stages
- Effective Negotiation Techniques
Managing Your Territory
More Details
This agricultural sales training programme will provide a professional development programme for those selling to the farming community.
This programme can be tailored to meet your specific business needs. To discuss your requirements and details of our training fees please call 01608 644144 or use the enquiry form.
"Tutor was very nice and very thorough"
NW
Stirling Lloyd