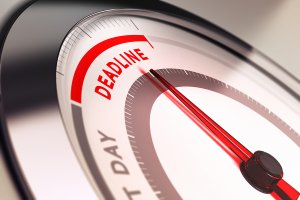 Time Management for Support Staff
- improve your personal effectiveness
A 1-day in-company workshop
For most support staff the techniques taught in many time management programmes cannot be implemented in the jobs they do. This time management workshop will show them techniques they can apply.
Description:
This is one of our pre-designed (standard) in company workshops which is delivered to groups of your staff at a venue and on a date of your choice.
Good time management is a characteristic of top performers. Yet even your most efficient people can develop poor work habits that over time can slow their performance and decrease their personal effectiveness. Often these habits - just because they are habitual - are not even recognised as a problem by the person involved! Using a combination of lively discussion and practical exercises, this in-company workshop will provide your support staff with a wealth of useful tips and time saving techniques that will help them gain control over their work and increase their personal productivity.
If this workshop is not exactly what you are looking for then we can either create a tailored workshop based on our extensive library of standard materials or produce a fully bespoke training solution for you. Please call to discuss your needs on +44(0)1608 644144 or use the enquiry form.
What your support saff will get from attending:
Time management techniques you they apply, whatever their job
A wealth of useful tips to gain control over their work
Practical solutions to time management obstacles to make them more effective
Testimonials for Time Management For Support Staff:
"All dealt with exceptionally well" CS, ER Hemmings (Building) Ltd
"Identifying personal time wasters made me think. Very helpful" CS, Mudpie
"Really enjoyed today's course" DT, South Liverpool Housing
"Got to express all my concerns/questions" HW, We Got Tickets
 Enquire About This Course