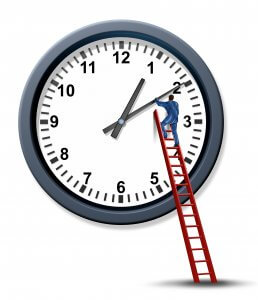 Personal Effectiveness Programme
A one-day in-company workshop covering time management techniques for administrative staff.
This one day workshop is ideal for all administrative staff. A fun and interactive day with many exercises. It will help them improve their productivity by looking at a range of time management principles, tools and techniques.
Workshop Outline:
Managing Your Time
- The Barriers to Mastery of Time Management
- The 2 parts of personal effectiveness
Understanding Work Style
- Your personal style
- Effectively working with your personal style
- Prime times & energy level
1st Steps to Gain Control
- Your time issues
- Identifying areas for improvement
Personal Efficiency Assessment
- Where Time Goes
- Improving personal efficiency
Identifying & Controlling Time Robbers
- Factors which waste time
- Control time robbers
Organisation Skills
- Conquering the clutter
- Better working habits
Stress & Performance
- Knowing the A, B & C's
- Coping with a tight deadline
- Top Efficiency Tips
Action Planning
This personal effectiveness programme is one of our standard in-company workshops which we deliver on site at a venue and date to suit your support staff. If it is not exactly what you want then we can either create a tailored course for support staff based on our extensive library of standard time management exercises or develop a fully bespoke training for your support staff. Please call 01608 644144 for details and advice or use the enquiry form.
"Tutor very enthusiastic and interesting"
JH
Glazpart
Enquire About This Course