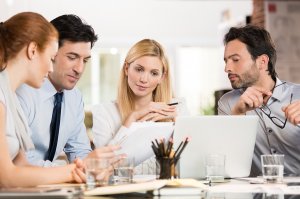 PA Guide to Managing Others
A one day in-company workshop
PA's play a vital role in supporting management and are key members of many management teams. This Workshop for PA's will help you to work with others more effectively. It will increase your value to the organisation through improving your knowledge of some core management principles.
Throughout the day a lively mixture of tutor led discussions, participative exercises and case studies will be used to explore the key points and help you be successful in what is often a very challenging position.
Workshop Outline:
Managing Others
- Key Principles
- Being Part of a Team
The Elements of Managing
The Skills Needed
The Need for Planning
- Why Plan?
- 7 Steps of Effective Planning
Prioritisation
- Deciding What is Important
- Understanding Dependencies
Setting SMART Objectives
Working Together
- Your Motivations
- Other Peoples Motivations
- Delegating Work: the what and the how
Influencing People
- Communication Models
- Clarity of Instructions
- Putting Your Ideas Across Well
Personal Action Plans
This workshop is one of our standard in-company programmes designed specifically for PAs. We deliver it to your PA team at a venue and date of your choice. If it is not exactly what you want then we will create a tailored course for you based on our extensive library of PA training materials. We can also produce a fully bespoke PA training workshop for you. Please call 01608 644144 for details about our in-company PA training solutions or use the enquiry form.
"Surprised that the time went so quickly! Shows I was engaged with the training."
ME
Karcher
Enquire About This Course