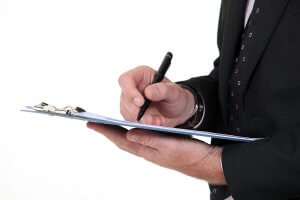 Minute Taking
- how to accurately record information and action from meetings
A 1-day in-company workshop
The participants in a meeting rely heavily on the minute taker to record the outcomes of the meeting. Thus, those with the ability to produce accurate and well structured minutes quickly build a reputation as a valued member of the meetings they attend.
Description:
This is one of our pre-designed (standard) in company workshops which is delivered to your people at a venue and on a date of your choice. It will teach your people how to take and create easy to read, effective minutes. As such, it is essential for anyone who is, or will be, responsible for taking minutes in business meetings.
If it is not exactly what you are looking for then we can either create a tailored minute taking workshop for you based on our extensive library of standard materials or produce a fully bespoke training solution. Please call to discuss your needs on +44(0)1608 644144 or use the enquiry form.
What your people will get from attending:
 Knowledge of the role and responsibilities of the minute taker
Understanding of the different types of minutes produced
Practice of the key skills needed to create professional minutes
Confidence to undertake this difficult but important role in any meeting
Testimonials for Minute Taking
"Explained really well and the pace of the course was right for me" SW, White Horse Training
"Really pleased this course was what I needed" PP, Oxfordshire County Council
"Excellent course" TF, IMB Secretariat
"Excellent, enjoyable course" JC, FCO Services
"Clear and easy to follow and understand" AMW, ECITB
Enquire About This Course