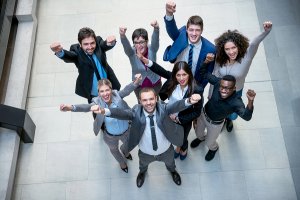 Managing Empowerment
A one-day in-company workshop
This one-day workshop has been designed to help your managers and supervisors understand what empowerment is and how to make it happen. They will understand the very significant implications of empowerment in the medium to long term and be able to develop a short term action plan that will enable them to immediately begin to implement empowerment in your organisation.
Programme Content
What is Empowerment?
Planning For Empowerment
Why Does it Work?
Characteristics of Empowered Organisations
The Role of The Manager
Fear of Empowerment
Retaining Control Through SMART Objectives
How To Determine The Right Rate of Change
Guidelines For Introducing Empowerment
Customers - The Reason For Empowerment
Motivation Factors
Manage By Principles Not Rules
Challenge and Change
Personal Action Plans
This one-day workshop is one of our standard in-company courses and can be delivered to your people at a venue & date of your choice. If it is not exactly what you want then we can either create a tailored empowerment workshop based on our extensive library of standard materials or write a fully bespoke training programme for you. Please call 01608 644144 to book this training or to discuss your needs, or use the enquiry form.
"Whole course was exactly what I wanted"
PR
Gap Group Ltd
Enquire About This Course