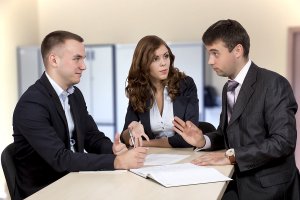 Purchasing Skills
a 1-day in-company training course
This one day workshop is for buyers or anyone with a buying responsibility. It will provide your purchasing team with the knowledge and skills necessary to manage your buying effectively. It will help you focus on specific objectives relating the procurement process and explore the interpersonal skills needed for buying best so benefiting your organisation. Effective purchasing is much more than just looking for the cheapest supplier.
Programme Content
The Importance of Buying Best
- Factors Affecting Profitability
- Contribution from Buying Best
The Role of the Buying Department
- Objectives
- Procurement Policies
- Purchasing Procedures
Essential Buying Skills
- Important Principles
- The Difference Between Buying and Negotiating
- Buying/Negotiating Styles
- Essential Preparation
Understanding the Motives of a Salesperson
- The Psychology of Selling
- Dealing With the Unprofessional Seller
- Introduction to Negotiation
The Four Stages
- Common Mistakes
- Key Communication Skills
Self Development Plans
More Information:
Purchasing Skills is for everyone who gets involved in buying goods and services for their organisation and is one of our standard in-company programmes. The workshop is delivered to your people at a venue and date of your choice. If the outline described here is not exactly what you want then we can either create a tailored solution based on our large library of standard pre-developed materials or produce a completely bespoke training course for you. We are happy to provide advice so please call 01608 644144 for details or use the enquiry form.
"Overall fantastic. Really enjoyable. Gained a lot!"
PR
Gap Hire Solutions
Enquire About This Course