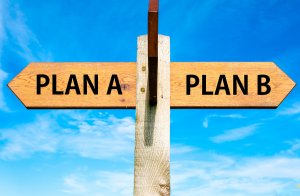 Planning Skills Workshop
- techniques and methods of effective planning
A 1-day in-company workshop
"If you fail to plan you are planning to fail…" This workshop is the ideal way for your managers and supervisors to learn and practice the skills of good planning.
Description:
This is one of our pre-designed (standard) in company workshops and can be delivered to your managers/supervisors at a venue and on a date of your choice. The workshop takes a structured look at the process of planning and introduces a number of tools and techniques to assist in the planning process. Using a mixture of tutor input, exercises and case studies delegates will be guided through the concepts and principles of effective planning.
If it is not exactly what you are looking for then we can either create a tailored planning skills programme based on our extensive library of standard materials or produce a fully bespoke planning training solution for you. Please call to discuss your needs on +44(0)1608 644144 or use the enquiry form.
What your people will get from attending:
An understanding of effective planning concepts and principles
A number of tools and techniques to assist in the planning process that can be applied to a wide variety of situations
The ability to produce better thought out plans that are more likely to succeed
Testimonials for Planning Skills Workshop:
"Well paced" AT, Betflair
"Very well presented/explained" JP, Nisson
"Useful course. Thank you very much" GP, TRC
"Very good day and the offer of after course assistance is greatly appreciated" CW, Key traffic Systems
Enquire About This Course