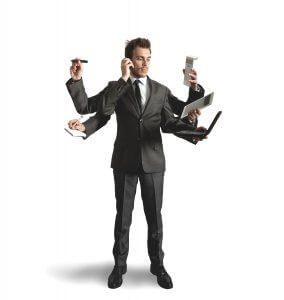 Personal Efficiency Training
a 1-day in-company training course
This participative workshop is ideal for everyone who wants to improve their personal efficiency at work. It will help you get the most from your day by showing you tried and tested methods for managing yourself at work.
Programme Content
Assessing Your Personal Efficiency
Identifying Your Own Goals and Ambitions
The Importance of a Job Description
Getting the Most from Your Day
- How Much Time do You Control?
- Urgent vs Important: Prioritising and Planning
- Where Does Your Time Go?
- The 80:20 Rule
- Coping With Deadlines
- Overcoming Procrastination
Dealing With People
- Learning to Really Listen
- Clarifying Needs
- Stating Clearly What You Want
- Dealing With Interruptions
Managing Yourself
- Six Questions to Build Self Confidence
- Getting Support: Building Your Own Network
- Reducing Stress
The Top 10 Ways of Becoming More Efficient
Action Plan
More Information:
This personal efficiency workshop is one of our standard one day in-company business skills programmes and can be delivered to your people at a venue and date of your choice. If this outline is not exactly what you want then we can either create a tailored day based on our large library of standard materials or can produce a fully bespoke training day just for you. Call us on 01608 644144 for more details or use the enquiry form.
"Whole course was exactly what I wanted"
PR
Gap Group Ltd
Enquire About This Course