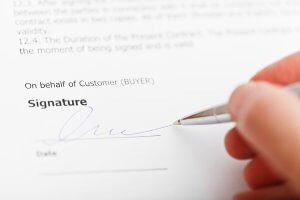 Buying Skills
a 1-day in-company training course
This workshop is for anyone with a buying responsibility and is worth years of experience. It identifies delegates buying styles and the techniques which are needed to maximise results from the use of any particular style. Also covered are the strategy and tactics necessary to succeed in obtaining the best possible deal for the organisation.
The workshop will:
1. Provide you with the knowledge and skills necessary to manage your buying effectively.
2. Help you focus on specific objectives relating the the procurement process.
3. Explore the value of interpersonal skills relative to buying best
Programme Content
The Contribution From Buying Best
Procurement Policy
Purchasing Procedures
The Difference Between Buying/Negotiating
When to Negotiate
Positive Self Management
- Setting Clear Objectives
- Planning/Budgeting
- Overcoming Conflict
Buying/Negotiating Styles
Understanding the Motives of a Salesperson
- The Psychology of Selling
- Dealing With the Unprofessional
Improving Communication Skills
- Assertiveness
- Non Verbal Communication
- Listening
Buying With Technology
More Information:
This one day workshop is one of our many standard in-company programmes which we deliver to your people at a venue and date of your choice. We also provide tailored and bespoke training, so please call us on 01608 644144 if this programme is not quite right and we will provide you with help and guidance or use the enquiry form.
"The whole content was immensely valuable & appropriate to me"
SK
Omega Pharma Ltd
Enquire About This Course