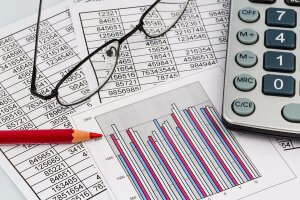 Better Budgeting
a 2-day in-company training course
Better Budgeting will teach you everything you need to know about business finance. It is designed for managers who do not have a finance background, but who need to understand business finance and budgeting. It is a practical training programme and you will leave understanding the jargon used, conventions and accounting formats, Case studies will be used to ensure every delegate is confident and can use the knowledge gained.
Programme Content
Finance and its Crucial Role in Business
Cash Flow - understanding the cycle
- Working Capital
- Cash Flow & Profitability
Quantifying Costs
- Production & Selling Costs
- Absorption vs Marginal vs Standard Costing
Reading The Statutory Accounts
- P&L
- Balance Sheet
- Cash Flow Statement
- The Conventions of Accounting
Working With Management Accounts
- An important tool
- Cash Flow Forecasting
Analysing Accounts
- The Use of Ratios to Determine Performance
- Comparing Different Comanies
- Data Based Decisions
Evaluating Financial Risks
- Discounted Cash Flow
Forecasts & Budgets
- Useful Forecasts
- Making Better Forecasts
- Deciding the Budget Using Forecasts
- Zero-Based Budgets
Pricing
- Factors Influencing Pricing
- Demand Elasticity
- Methods of Pricing
- Volume, Prices & Contributions
More Information:
This is one of our standard in-company programmes and can be delivered to your people at your venue & on a date of your choice. If it is not exactly what you want then we can either create tailored budgeting skills training based on our extensive library of standard materials or produce a fully bespoke training solution for you. Please call 01608 644144 for details and advice or use the contact form.
"The pace and style of learning was just right. Especially the high level of interaction."
PW
Visual Foods Ltd
Enquire About This Course