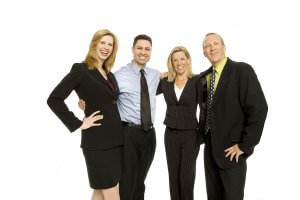 Being A Great Team Player
a 1-day in-company training course
We all work in teams and team members who know how they can contribute positively to teamwork makes for a high performing team. This one day workshop is designed to ensure your peoples' contribution to the team is as effective as it can be. Delegates will be challenged to look at their team skills and learn techniques that will make them a valued member of any team. The ideal in-company course for teams who need to work well together.
Programme Content
The Challenge of Being a Great Team Member
Characteristics of Effective Teamwork
What Do You Bring to the Team?
- Your preferred team role
- Personal audit
Working Effectively
- Managing your part of the workload
- Balancing pressure and performance
Dealing with Diversity
- Why teams need diversity
- Understanding differing personalities
- Working with "difficult" people
Better Communication
- Barriers to better communication within the team
- Effective listening habits
- Understanding colleagues needs
- Making & refusing requests
- Positive influencing skills
The Team Players Check List
Action Planning
Being a Great Team player is one of our standard in-company workshops and can be delivered to your team at a venue and date of your choosing. If it is not exactly what you want to develop the team skills at your company then we can either create a tailored course based on our extensive library of standard materials or produce a fully bespoke training course for you. We are happy to provide advice so please call us on +44(0)1608 644144 or use the enquiry form.
"Surprised that the time went so quickly! Shows I was engaged with the training."
ME
Karcher
Enquire About This Course