This specialist section is for clients selling into the FMCG market. Our bookable (open) FMCG courses are available throughout the year on the dates specified in the programme details. We are happy to offer advice in selecting the right one for you. Please contact us by calling +44(0)1608 644144 or using the enquiry form if you would like any help.



National Account Management

The definitive course for National Account Managers




FMCG Sales Skills

Improve your persuasive sales skills
Guaranteed Results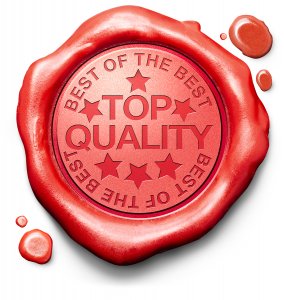 If you are not satisfied that you have benefited by attending one of our public (open) courses then we will refund your course fee.
The FMCG market is highly competitive and requires a professional approach to sales to achieve successful outcomes. The programmes in this section have been specifically designed and developed to help delegates succeed in their job role by providing them with a structured approach to each discipline. They are pragmatic in approach and represent a sensible investment that will improve business performance for sales and marketing people in FMCG organisations. We have a successful track record in this sector and we enjoy the loyalty of many happy and long standing customers.
About our Public (Open) FMCG Courses
Retailer expectations are higher than ever before. Retail staff, such as their buyers, receive a great deal of training and are highly skilled. With this in mind the professional development of supplier personnel is essential if they are to grow effective and mutually profitable working relationships.
Want Us to Come To You?
Any of our bookable courses and workshops can be delivered exclusively for you as an in-company option. We also have a range of pre-designed (standard) in-company FMCG training courses that you can choose from. Alternatively, we can provide specialist or tailored training and one-to-one coaching for FMCG organisations. Please see the in company section on this website or contact us to discuss your in-company training needs.
Can't Find What You Want?
Spearhead also runs many other programmes and workshops that provide skill development in areas not specific to the FMCG market – such as negotiation skills. Details of these can be found in the Business Skills and Sales courses sections on this website.
You can always contact us, we are happy to provide advice and guidance. Call +44(0)1608 644144 or use the Enquiry Form on the right of this page.
You may also find this video on "Why Train Sales People" useful:
Enquiry Form
Please use this form to contact us about your training needs:

"Very relevant to helping me in my new role."
KS
MBA Polymers
"Excellent method of training"
KT
Baader