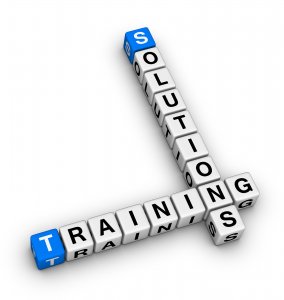 Training Passports
- Maximum flexibility and significant savings!
A Spearhead Training Passport takes the form of a pre-paid invoice that can be cashed against any of our training services – including consultancy, in-company training, and coaching. This gives you maximum flexibility with your budget. What's more, a Spearhead Training Passport offers significant savings on the usual daily open course fee. Savings of up to 49% can be achieved, dependent on passport value purchased.
To purchase your training passport call one of our administrators on +44(0)1608 644144  - or use the order form on the right of this page.
Your training passport will show the total value of training purchased and the equivalent number of "points" or part points this represents. Each full point will pay for one day of training on an open course for one delegate. Thus, you can use your points to pay for an entire open course, or as part payment towards an open course, or as full or part payment towards any of our other training services.
We will also issue you with statements showing the number of points used and the balance outstanding.
Each point will be costed at a rate of just £425.00 + vat. This rate will be further discounted depending on the total value of the passport purchased:
Total Value of Passport:        One point costed at:
£1 to £999                                £425 + VAT
£1,000 to £2,999                    £383 +VAT
£3,000 to £5,999                    £362 + VAT
£6,000 to £7,999                    £340 + VAT
£8,000 to £10,999                  £319 + VAT
£11,000 to £13,999                 £298 + VAT
Over £14,000                           £255 + VAT
An Example
You have a total of £2,400 in your budget and you use this to purchase a Training Passport. Your passport will show that you have 5.2 points available. (The example assumes VAT is at 20% rate and is included in your total budget figure).
Later in the year you use your passport to purchase a 3-day management open course and two 1-day business skills open courses (Saving you £495 on the course fees). The balance left on your passport would be 0.2 points which you could subsequently use as part payment towards any other open course or training service we offer.
Training Passport T&C
Training passports are valid for 12 months from date of purchase.
Our standard Booking T&C regarding transfers and cancellations apply to bookings made using your training passport, with any cancellations (less cancellation administrative charge) re-credited to your passport account.
Where a course is on special offer, clients may use their passport to pay for the special offer place. Where the special offer price is less than the cost of the passport point price paid then the difference will be credited to the passport.
Order Form
Please use this form to order your training passport: