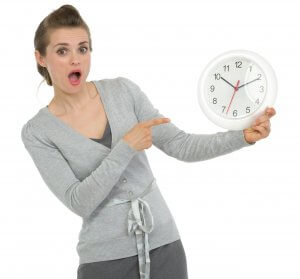 Spearhead Express: Short - Fast Paced - Performance Improvers
Performance is improved fastest when training is delivered regularly. But with busy schedules it can be hard to get everyone together.
Our range of 90-minute "Spearhead Express" ready-to-run training sessions allows you to deliver highly targeted training quickly and effectively.
Spearhead Express sessions are an ideal way to refresh delegates' knowledge as each session focuses on a single core topic.
Designed around the latest accelerated learning research and delivered by one of our expert tutors, they can be used to enliven your team meetings and as support for your existing internal development programmes - perhaps delivered as lunchtime sessions.
Why Spearhead Express?
Time Efficient – 90 minute sessions fit easily into busy schedules.
Highly Focused – each Express session covers one core issue to make a real difference
Motivating – fun, interactive and memorable to re-energise and boost performance
Totally Flexible – run as many or as few sessions as needed, when needed, where needed
| | | |
| --- | --- | --- |
| Express Management | Express Business Skills | Express Sales Skills |
| Coaching For Results | Understanding Body Language | Targeting the Right Customers |
| Supporting Change | Manage Your Time | Building Your Sales Case |
| Motivation Masterclass | Networking | Overcoming Common Objections |
| Confident Delegation | Email Etiquette | Negotiation Essentials |
| Effective Feedback | Team Working | Brush Up Your Closing Skills |
| Becoming a Supervisor | Managing Your Manager | |
| Set SMARTER Objectives | Presenting – Top Tips | |
| Running Better Meetings | | |
| Top Tips For Managing Projects | | |
Need More Information?
Call us on 01608 644144 to discuss your needs, or email us at info@spearhead-training.co.uk and one of our Course Directors will be contact with you.
"The whole content was immensely valuable & appropriate to me"
SK
Omega Pharma Ltd
"The real life examples were so important to help me understand how I can use tools in practice"
SK
Omega Pharma Ltd
"Tutor was very nice and very thorough"
NW
Stirling Lloyd