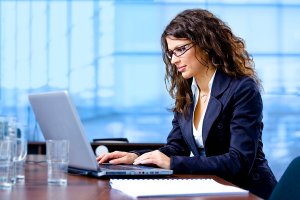 Report Writing
a 1-day in-company training course
This one day workshop is the ideal way to brush up the report writing skills of your people. Extensive use of exercises and case studies make the day informative and memorable. Positive guidelines for writing reports are given. The fun and interactive style used by the tutor covers the principles of effective report writing in an engaging manner and will help to make the business reports produced by your people concise and effective documents.
Programme Content
The principles of effective report writing
Clarifying your objectives
What people want from a report
Report conventions
Choice of words
Grammar
Style
Effective layout
Readability statistics and the fog index
Proposals – reports to persuade
- The structure and content of a formal proposal
- Understanding the main sections of a formal proposal
- Letter proposals
How to proofread your work
A checklist for better reports
Action plans
More Information:
This report writing one day workshop is one of our standard in-company programmes and is delivered to your people at the venue and date of your choice. If you want this day tailored, or would like us to write a bespoke exercises or training materials for you just call us on 01608 644144 for details or use the enquiry form.
"All areas were explained really well"
JB
John Guest
Enquire About This Course