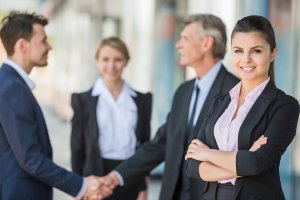 Public Exhibitions
a 1-day in-company training course
Public sector organisations frequently use exhibitions to inform and educate the public. This workshop will teach those asked to work on an exhibition stand what to do, and as importantly, what not to do when exhibiting. Delegates will therefore be able to engage professionally with visitors so making the most of every opportunity exhibiting provides.
Programme Content
Key Challenges Exhibitors Face
Why is Your Organisation Exhibiting?
Keeping Visitor Logs
Preparing Yourself & Being Organised
Working with Your Colleagues
Effective Stand Layout
- Getting People to Visit You
- Where is Your Stand?
- Foot Fall Behaviour
Professional Exhibiting Behaviour
Positives & Negative Behaviour
Talking to People
Giving Out Information
Handling Difficult Questions
Closing a Conversation
What to Do After the Show
Action Plans
More Information:
This one day workshop is one of our standard in-company programmes specifically for the public sector. It can be delivered to your people at a venue and date of your choice.
We can use our extensive library of standard support materials to tailor this workshop for your organisation if it is not exactly what you want or produce fully bespoke training materials for you. We are happy to provide guidance on the right training solution for your organisational seeds so please call 01608 644144 for details or use the enquiry form.
"Excellent training"
BS
Forever Living Products
Enquire About This Course